Reviews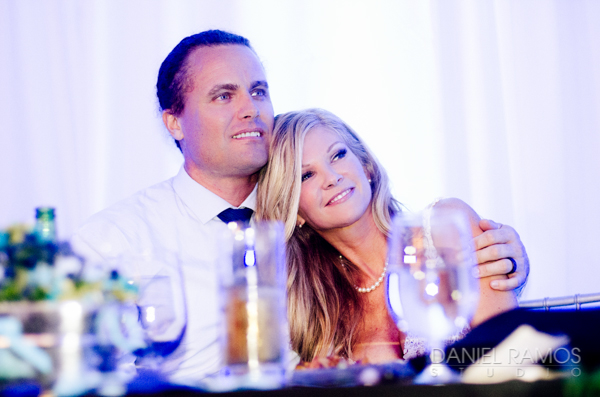 'Daniel is absolutely amazing at what he does. He and his partner are very professional and love what they do. We hired Daniel and his team to photograph and video our wedding and we could not be with happier with the results.


Daniel is absolutely the best there is, he was with us for well over 12 hours from beginning to end. I asked Daniel to change things in the video several times and he did so without hesitation or extra charge. He was very flexible with everything.
Stunning photos and he bleeds creativity! He chose outstanding music for our video and movie, we felt like rock stars! I highly recommend Daniel and his team for any of your photo/videography needs. His work is outstanding and he is a pleasure to work with!'
RENA & JOHAN
---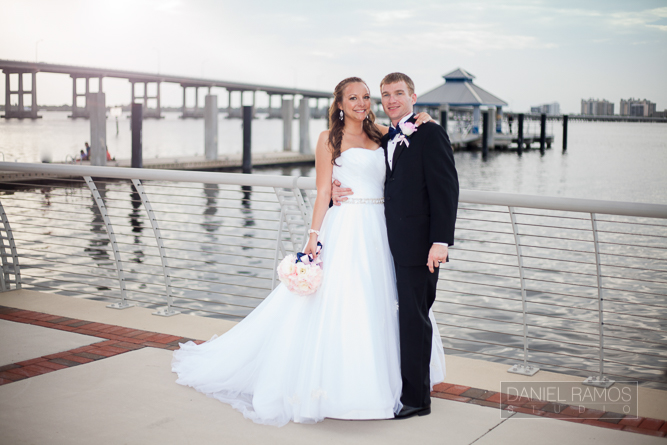 After receiving the photos:
'Hi Daniel,
Thank you so much for our beautiful wedding photos!! Looking through them made me cry and laugh- it felt just like reliving our wedding day! Thank you so much to you and Jonathan for capturing all of our special moments. I was especially appreciative that you captured the photos of the Memory Table we had for our cocktail hour.'
After receiving the feature film:
'THANK YOU THANK YOU THANK YOU!!!!! Cory and I are watching our video and could not be happier. Thank you so much for capturing so many wonderful memories for us! You did a fantastic job and I cannot wait to share it with our friends and family.'
CHRISSIE & CORY
---
'I don't know where to begin because every interaction with Daniel from his quick response to my first email inquiry to the final product was awesome. My husband has done photography and videography for weddings, charities and professional orgs, so we were a bit particular when looking for photo/video work and had spent months trying to find the right photographers, speaking with many but not certain about moving forward on any.
When I came across Daniel's website with his photos and videos I was so impressed and emailed my hubby immediately who was equally impressed. We were thrilled that he was available and that there were so many options as far as services, pricing, etc. for his work.
On the day of the wedding, Daniel and Jon (another photographer/videographer from his company) were great, not only putting me at ease during some of the stressful times, but also providing a lot of light moments during the day that made me smile then and still make me smile now.
I can honestly say that other than the ceremony, my happiest memory of the wedding day was during the bride and groom photos, mostly bc Daniel and Jon were so easy going and made it fun; and even though he wasn't local to my area, Daniel's creative eye was able to immediately pick out absolutely stunning ideas for photo and video shots.
Our preview photos and video were amazing, and I especially loved our final video (which was awesome too!) bc Daniel captured so many fun times during the wedding that I hadn't even known had occurred, and made awesome memories out of what was, for me at least, a really stressful day.
As one of my girlfriends remarked after the wedding, "I can't wait to see the wedding photos, because those photographers were WORKING!" And they really were! I can't say enough great things about Daniel and his work and I definitely recommend him to anyone looking for photo/video services.'
KRISTEN & BRANDON
---
'Daniel, Derrick and I absolutely LOVE the wedding trailer. We were on our way to dinner in Hawaii when we received the email and the internet was so slow it took about an hour for the video to boot up, but we were not going anywhere until we saw the video and it was SSSSOOOOO worth it!!!Our family friends and even strangers have been blown away at how professional this wedding preview looks. I had no idea that John Legend had a remix to that song but it fit so perfectly.
The video brings me to tears every time I watch it and the photos are just as breathtaking. I see what you meant when you said the video means a lot more and I so glad we did the additional time. I would/have recommended you to everyone I know! I just can't stop looking at the video and pics.
This is AMAZING!!!!! We are just so happy we can't stop smiling!!!!! Thank you so much Daniel. This will not be the last time you hear from us!!!!!
The Jefferies :)'
---
"Daniel, We are absolutely thrilled with everything. I can't thank you enough! We have watched the videos a few times and it just really captures the whole event. I am so glad you caught our big day through video. .I seriously never imagined having something like this and you have exceeded my expectations. Thanks for everything!"
AUDREY AND JUSTIN
---
'Daniel, me hicistes hasta llorar!! estan hermosassss, Gracias Daniel!!!! Que trabajo tan hermoso hicistes y no tengo palabras para agradecértelo! Todooo el mundo le encanto tu trabajo. Si necesitas alguna recomendación o review déjame saber por que estaremos más que encantados de hacerla :))
Daniel was an AMAZING photographer!
Daniel was everything I could have asked for in a photographer. My husband and I got married at the Freedom Park in Charlotte and He has a very strong work ethic. The pictures from our wedding are OUTSTANDING. He made a point to not miss any moments of our ceremony or reception. He even got up on chairs to get some really great shots of our family dancing.
I honestly couldn't have asked for a better photographer. Not only is he extremely professional and punctual, he is an all around great person. He gets along with any type of personality. We had the best experience with Him, I would highly recommend Daniel for any bride who is about to have one of the most special days of her life..he will truly capture the moment for you!
Muchisiiiiiiiiiiiiimas gracias por tu trabajo!!!!!!!!! espero que siempre seas superrrrrr exitoso como lo es tu trabajo :)'
YERI & MARK
---
' I love Daniel Ramos. He is an excellent photographer along with his videos. Daniel amazed me with his talents. He loves his work. The quality is unbelievable. His communication and promptness is great. His personality I just love. He gets a vision in his head and makes your photos and video unbelievable. He really is talented and has patience. He is always smiling. I was lucky to find him. My feelings mattered to him.
He is quick about getting your photos and video back. My wedding was Saturday and received the wedding trailer the next day. Thank you Daniel for making my wedding unforgettable. I love your work . Please go on my website page and watch the videos and look at my pictures. He is worth every dime and more.'
TANYA AND THADDIUS
---
'Dear Daniel, I want to thank you for all of your work and effort you put into capturing our very special day in such a wonderful way! The day went by so fast -being able to look back and see the photos and video really help us to remember the small details and the great fun 🙂
The photos and the video are so very beautiful!!! Each time I look at the wedding trailer video it brings tears to my eyes. It was such a pleasure to work with you- each request that I made- from more candid photos to photos of my family and friends -you did without hesitation. Our wedding day was even more special and intimate because you were our photographer/videographer.
I felt that you truly cared about individualized attention to what the bride & groom wanted and you did not have a set way of doing things that your easy going nature let the bride & groom's wishes be the top priority. At the same time, you stepped in without hesitation to let us know of a great shot that you wanted to take for us and guided us to make a wonderful wedding video.
You have an amazing skill and I will definitely be recommending you to all of my friends and family. Thank you!! '
REBECCA & MATT
---
'My husband and I loved how Daniel Ramos used his photography to record the story of our wedding. His attention to details—to the small things that really tell the fullest story—was such a blessing. Daniel captured many of the best points of the wedding (interactions, emotions, details of the decor) with a beautiful creativity that fit perfectly with our tone and style.
It was such a pleasure to view the photos a couple weeks after the wedding and re-enjoy the event from Daniel's insightful, artistic perspective. Additionally, Daniel was wonderfully generous, providing more services than we even asked for. We're recommending him to our friends and family, and we ourselves really hope to use his services again in the future!'
RACHAEL AND LUKE
---
'I'm so glad that I chose Daniel Ramos to be the photographer for my wedding day. Because I had a destination wedding, only our families were in attendance. Since so many of our friends were not able to experience the wedding first hand, it was very important to me to have each step documented so that the story could be retold in photos when we returned home. That is exactly what we received.
Daniel and his assistant Jon photographed every step of the day, without being intrusive and obvious. My husband and I both commented "how did he get that photo? I didn't even see him there!" We are very pleased with the variety and quality photographs we have received. Ramos-studio comes highly recommended.'
BEN AND FAITH